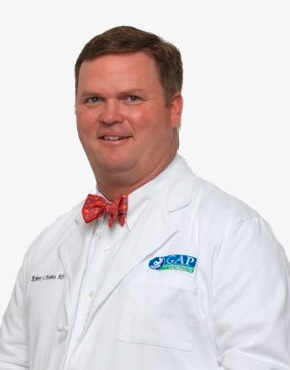 Dr. Holmes completed his undergraduate degree at Kenyon College, his medical degree at the University of Texas Southwestern Medical School in Dallas, Texas, and his residency and fellowship at the University of Michigan Hospital. He is also a clinical instructor of Gastroenterology at Wake Forest University School of Medicine.
He is board certified in Gastroenterology by the American Board of Internal Medicine and is a fellow of the American Gastroenterological Association.
Dr. Holmes acts as Co-Chairman of the Novant Corporate Pharmacy & Therapeutic Committee at Forsyth Medical Center and is also the Director of Nutritional Support.
Along with his general gastroenterology practice, Dr. Holmes has special interests in research, Inflammatory Bowel Disease (IBD), and Nutrition and Hepatobiliary Diseases.