Comprehensive, state-of-the-art, patient-centered care in gastroenterology and hepatology
Our mission at GAP is to provide comprehensive, state-of-the-art, patient-centered care in gastroenterology and hepatology, in a compassionate, timely, and cost-effective manner. Our values of teamwork, transparency, and communication allow us to deliver high-quality consultative services to both our patients and referring providers.
Gastroenterology Associates of the Piedmont, P.A. consists of two of the leading and longest-established gastroenterology practices in the Piedmont Triad. Salem Gastroenterology Associates, established in 1979, and Piedmont Gastroenterology Specialists, established in 1957, came together in 2013 to form what is known as "GAP."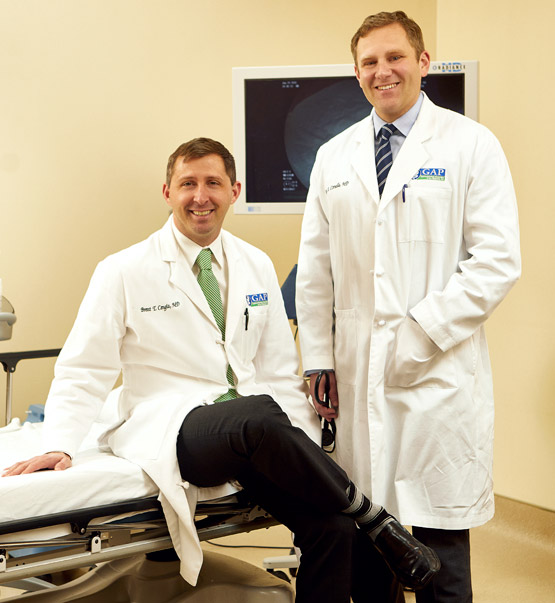 Patients served every year
Procedures performed annually
Endoscopy Centers
Our endoscopy centers safely provide patients with a more personal, convenient, and comfortable alternative to a typical hospital procedure experience.
Our Offices
Our offices evaluate new patients, perform consultations, and conduct follow-up visits for chronic gastrointestinal conditions. We can draw and assess labs, administer injections, monitor medication therapies, and schedule procedures.
Plan of Care
It is important to us that when you leave your appointment, you understand your plan of care. After each visit, you are given a summary that provides your diagnosis, lists tests and medications that were ordered, and explains your treatment plan.
Communication
In the case that you have testing done at your appointment and the results are not immediately available, you can expect to receive communication from us by phone, mail, or via MyChart within ten business days.