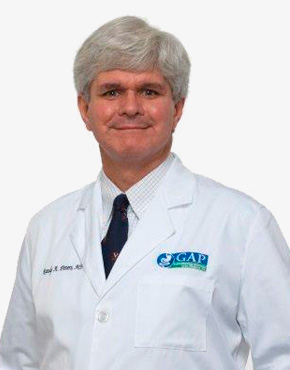 Dr. Peters received his undergraduate degree from the University of Virginia and attended medical school at the University of Virginia School of Medicine. His internship, residency and fellowship were completed at the University of Alabama Hospitals.
He is board certified in Gastroenterology by the American Board of Internal Medicine.
Along with his general gastroenterology practice, Dr. Peters is a participating provider in GAP's Liver Clinic.
In his spare time, Dr. Peters enjoys golf, cycling, traveling, and being a grandfather.