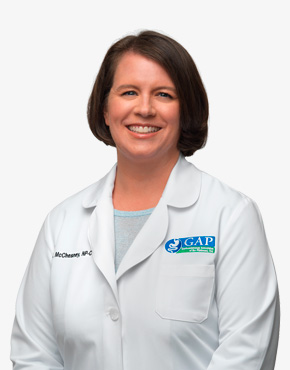 Kari earned her Nursing Degree at Forsyth Tech in 2010. While working as a nurse at GAP, she earned her Bachelor of Science Degree from UNC Charlotte in 2015 and Master of Science in Nursing from Simmons University in 2020. Her passion for gastroenterology played a large part in choosing to stay at GAP as a Nurse Practitioner.
She is board certified by the American Association of Nurse Practitioners and is licensed with the North Carolina Board of Nursing.
In her free time, she enjoys home projects, being outdoors, reading and spending time with her husband, two daughters and with friends.