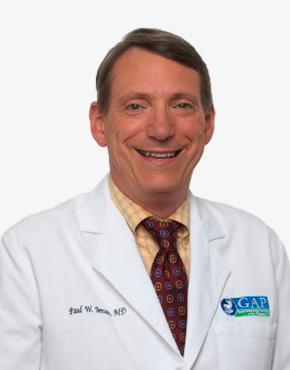 Dr. Mixon received his undergraduate degree and attended Medical School at Tulane University in Louisiana. His internship, residency and fellowship were completed at Emory University Hospitals in Georgia.
He is board certified in Gastroenterology by the American Board of Internal Medicine.
Along with his general gastroenterology practice, Dr. Mixon is a participating provider in GAP's Inflammatory Bowel Disease (IBD) Clinic, as he takes a special interest in this area.
Dr. Mixon's hobbies include fly fishing and playing guitar in a band.