Christopher Connolley, MD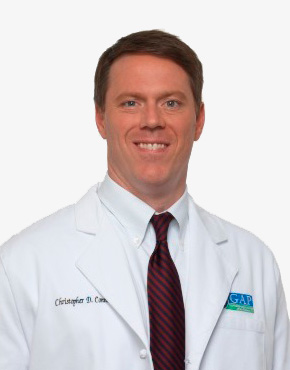 Christopher Connolley, MD
Dr. Connolley received his undergraduate degree from Auburn University and his medical degree from the University of South Alabama College of Medicine. His residency and fellowship in Gastroenterology were completed at Vanderbilt University.
He is board certified in Gastroenterology by the American Board of Internal Medicine.
Dr. Connolley remains widely involved in the gastroenterological community. He is on the board of the Digestive Health Physicians Association (an organization of physicians across the country who are dedicated to promoting and preserving accessible, high quality and cost-efficient care in the independent medical setting).
With special interests in liver disease, the biliary system, and research, he is a participating provider in GAP's Liver Clinic and works closely with GAP's research program.