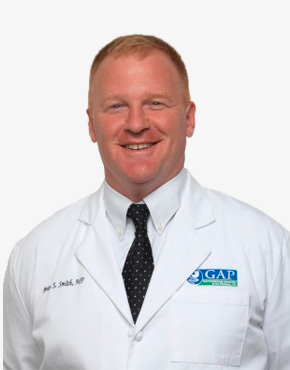 Dr. Smith was born and raised in Spartanburg, SC, and received his undergraduate degree from the University of Georgia. He then completed his Doctor of Medicine from the Medical University of South Carolina.
Following graduation, he completed an internal medicine residency, chief residency year, and gastroenterology fellowship at Vanderbilt University Medical Center.
He is board certified in Gastroenterology by the American Board of Internal Medicine.
Along with his general gastroenterology practice, Dr. Smith has special interests in esophageal disorders, liver disease, the biliary system, and clinical research. He is a participating provider in GAP's Liver Clinic.